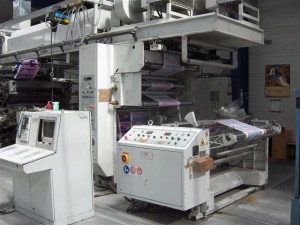 SOKARY PLAST, one of the SOKARY GROUP firms, specialized in the
Manufacturing & Printing of Packaging Materials.
As Plastic Industry is considered as integral industry, we are aware that
our products quality is a basic determinant to the success of our clients
products.
From the very beginning, we SOKARYPLAST did dedicate ourselves to satisfy our customers demands.
Regarding the ever developing Plastic technology, we always seek the
best innovations that help us to offer our clients the proper solutions at
moderate price.
Being aware of the importance of the continual modernization to
harmonize with the ever changing plastic market, we always update our
machinery & technology as well as systems & quality control.
The issue of efficient marketing, as we understand, is not just to convince more clients to buy
our products; but we are also very keen to making it very easy for every
single possible buyer in the Plastic Market to order and receive our
products; as easy as clicking.
Our continuous search the best competence impels us to look for the
best most hard working people with the best qualifications and
experience to join our stuff.
Our research team and technical experts always ask for customers
feedback and opinions about our products in order to put whatever
small hints and remarks in mind while refining our quality.